Contact Information
Rotary Club of  Whittier
PO Box 753
Whittier, CA 90608
562-240-3395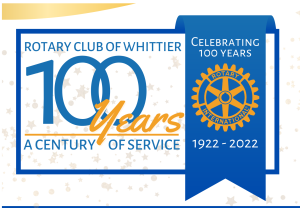 Meeting Information
Fridays from 12:10 until 1:30 PM in East Whittier at:
Original Roadhouse Grill
15156 E. Whittier Boulevard
Whittier, CA 90603
——————————
Second Thursday of most months from 6 to 7 PM+ in Uptown Whittier at an Uptown Whittier restaurant, brewery, or bar. Please check our calendar on the home page.
——————————-
The public is cordially invited to attend all meetings. Lunch is no host; the program is free.